leadership: People, Purpose, & Passion
Lean Solutions 2023 Summit Speakers
Click on each Speaker to learn more about them.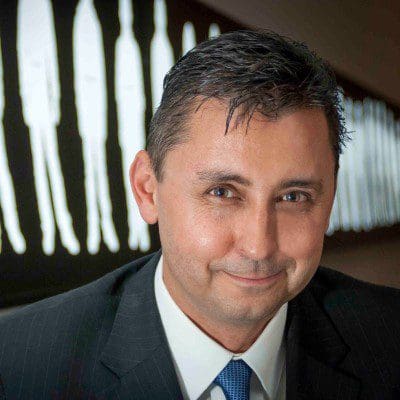 Keynote
Chris McChesney is the co-author of the best-selling book in the world on strategy execution. He is the Global Practice Leader of Execution for FranklinCovey Co. and one of the primary developers of The 4 Disciplines of Execution. For more than a decade, he has led FranklinCovey's ongoing design and development of these principles, as well as the consulting organization that has achieved extraordinary growth in many countries around the globe and impacted hundreds of organizations.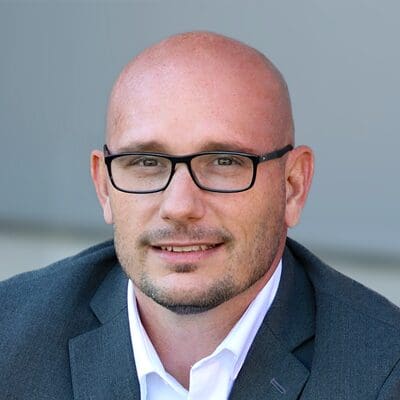 Keynote
Patrick Adams is the author of the Shingo Award-winning best-selling book, "Avoiding the Continuous Appearance Trap," Patrick is an internationally recognized leadership coach, consultant, and professional speaker, best known for his unique human approach to sound team-building practices, creating consensus and enabling empowerment. He is the CEO of Lean Solutions and the host of The Lean Solutions Podcast. Patrick served in the United States Marine Corps for eight years before he was injured and medically retired. He received his Bachelor of Science from Eastern Michigan University and holds a Master of Business Administration. He founded his consulting practice in 2018 to work with leaders at all levels and organizations of all sizes to achieve higher levels of performance. He motivates, inspires, and drives the right results at all points in business processes. Patrick has been delivering bottom-line results through specialized process improvement solutions for over 20 years. He's worked with all types of businesses from private, non-profit, government, and manufacturing ranging from small businesses to billion-dollar corporations.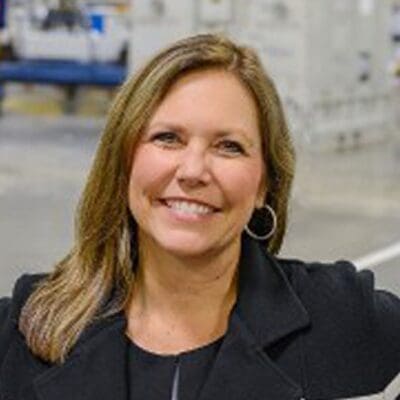 Keynote
Kathy Miller is a Senior Operations Executive who has held numerous global vice president and director roles both in manufacturing and lean enterprise leadership.  Kathy is a Shingo Prize Recipient for Large Businesses as a Plant Manager.  She started her career in Operations as a 17 year old co-op student at a vehicle assembly plant, and progressed through engineering, marketing, lean and operations leadership roles, working for four large publicly traded corporations in executive roles.  Kathy is a transformational leader who consistently delivers impressive business results through team development, process discipline and continuous improvement.  Kathy is known for creation of inclusive culture based on trust, respect and accountability.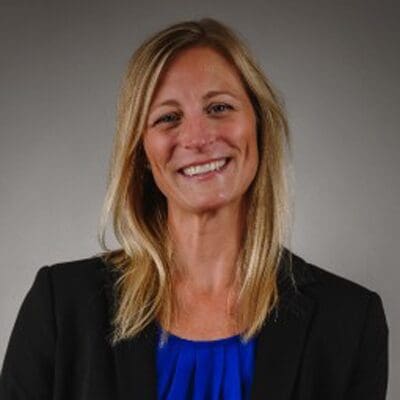 Keynote
Shannon Karels is a Sr. Operations Manager who has lead multiple lean transformations and run operations for two large publicly traded corporations across various industries and business models.  She started her career in supply chain management and progressed through lean and operations leadership roles.  Through this journey, Shannon has improved cultures in numerous manufacturing facilities by leading employee empowerment and engagement, and building highly successful teams, with a focus on business results.  Shannon is known for leading accountable organizations built on trusting relationships that improve the companies' profitability and customer experience.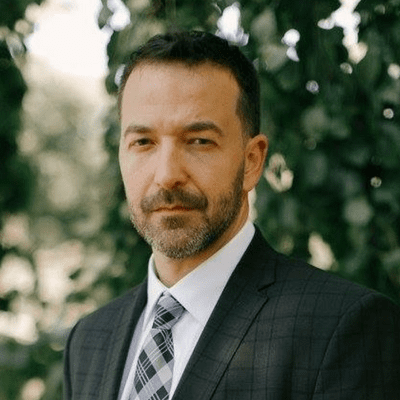 Speaker
Edward Blackman joined ADM as Global Director of the Enterprise Process Office in 2021. He has over 20 years of transformational continuous improvement experience working with companies like Dematic, Whirlpool, Spectrum Health and Meijer. His professional activities include: conference keynote presentations, webinars, podcasts, published articles, and book contributions (most notably "The Toyota Way, 2nd Edition" by Dr. Liker). Edward has a Masters in Behavioral Science with undergraduate degrees in psychology and mathematics. He specializes in coaching executives and other leaders in problem solving behaviors; as well as developing project-based, event-based, and daily-based problem solving systems.
Breakout Speaker
Dale Gregory is a CI Lead at ADM. He joined the company in 2022 where he's taken on a Curriculum Architect role in the execution of global Continuous Improvement learning. Dale's educational background is in the Behavioral Sciences with an emphasis in Continuous Improvement in the workplace. He has a Masters in Industrial Organizational Behavior Management and an undergraduate degree in Psychology from Western Michigan University. He has been applying Continuous Improvement for over five years while also developing and implementing his skillsets in Instructional Design, Learning and Development, and Agile.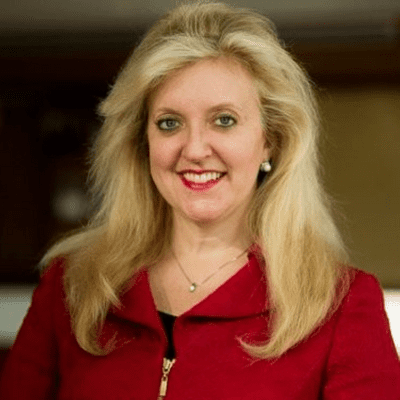 Breakout Speaker
With over 25 years of experience in strategizing and implementing lean practices across various industries, Debra stands as a seasoned professional in her field. Her journey led her to the prestigious University of Michigan, where she currently holds a full-time position as a lean instructor in the College of Engineering.
Debra's deep passion for lean methodologies drives her commitment to educating the next generation of engineers and business majors at the University of Michigan. As an instructor, she eagerly shares her wealth of knowledge and industry insights, providing students with the necessary tools and skills to effectively implement lean practices in their professional endeavors.
With a vibrant enthusiasm, Debra brings the concepts of lean to life in her classroom. Her dedication to empowering the next generation of professionals highlights her commitment to fostering a culture of continuous improvement. Through her role at the University of Michigan, Debra plays a vital role in shaping the future of lean implementation, ensuring that students are well-prepared to make significant contributions in their respective industries.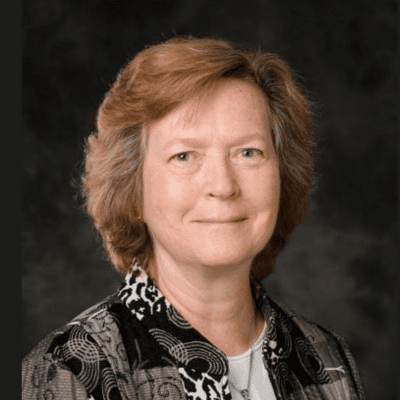 Breakout Speaker
Ruth Archer is a dynamic professional with a strong commitment to personal growth and continuous improvement. With a mantra of "Breathe, reflect, learn, grow. 🌱 Repeat," she excels in facilitating continuous improvement events, providing interactive training, solving complex problems, building relationships, and leveraging technology to connect with others in virtual environments. Her versatility shines through in her ability to start new programs, improve existing processes, and coach individuals in Lean methodologies, all while recognizing that leadership is not one-size-fits-all and adapting her approach accordingly. Ruth's technical adeptness, coupled with her unwavering determination to figure things out, makes her a valuable asset in driving positive change and creating relevant learning opportunities for all.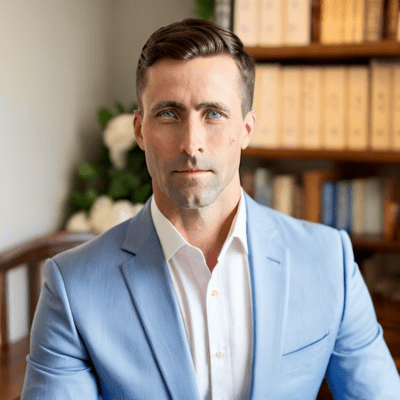 Breakout Speaker
From an early career as a Quality Engineer, Chad Bareither quickly found his niche and passion in Continuous Improvement.  Now, with years of experience as an internal change agent for larger organizations, including three Fortune 500 companies, he takes that operational excellence mindset beyond the "shop floor".
As the owner and principal consultant of Bareither Group Consulting, he enables organizations for sustainable continuous improvement.  Chad partners with his clients to clarify and deploy their strategy, make process improvements to achieve those goals, and establish a system for daily management of the business.  These three elements of The Focus and Align FrameworkTM are the subject of a forth coming book to help even more organizations and leaders Improve LESS … and get better performance.
Chad is a certified Lean Six Sigma Master Black Belt and holds a bachelor's degree in Mechanical Engineering from Michigan Technological University as well as master's degrees in both Industrial & Systems Engineering and Applied Statistics from Rutgers University.  Chad and his wife reside in Southwest Michigan with their three children.  They support their kids competitive sports schedules and enjoy a variety of outdoor activities and travelling.
Breakout Speaker
Allison Bland has worked in nonprofit organizations specializing in child welfare for over 20 years. In 2016, Allison was part of her Agency's team tasked with creating a new Strategic Plan that had Continuous Quality Improvement (CQI) as part of its goals. A pilot project between Family & Children Services and two employees from the Stryker Corporation was borne, creating a LEAN management system that enabled an infrastructure for continuous improvement to be built. The process has saved the Agency time and money and allows visual cues that help stakeholders see what can be done better and how to hold themselves accountable. Most importantly, it creates more empathy for clients because of having more time face-to-face and less behind a desk.
Since that time, Allison has devoted herself to learning and teaching the benefits of LEAN management and has risen the ranks to become the Quality Services & Compliance Manager at Family & Children's Services. Allison has presented numerous times in the Child Welfare space and looks forward to being part of the conversation on how to have a bigger impact through LEAN strategies.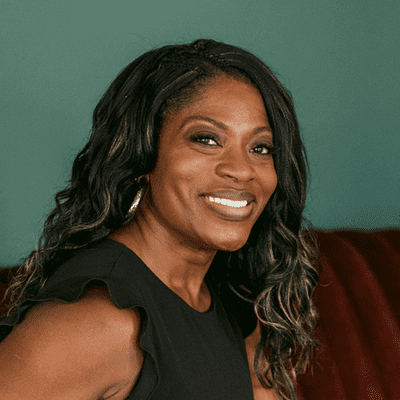 Breakout Speaker
Trina is a catalyst for positive change with a track record of engaging executives and staff members to generate new ideas and increase overall performance. She is skilled at creating strategic alignment of people, purpose, and procedure to create exceptional customer experiences and drive business results. Trina enjoys leading cross functional teams to develop integrated, lean processes. Her passion is leveraging human capital to create and implement customer focused solutions and teaching others to use their skills to create innovative solutions.
Breakout Speaker
JACKELINE ISELER, DNP, RN, ACNS-BC, CNE is a leader in the field of clinical nurse specialists (CNS) with dual appointments as the CNS Master's degree Program Director at Michigan State University and CNS at St. Mary's Hospital in Grand Rapids, Michigan. She has extensive experience in quality improvement, evidence-based practice, and leading interprofessional teams. She has authored numerous publications on patient care, hospital leadership, academic and service partnerships, and the role and education of CNSs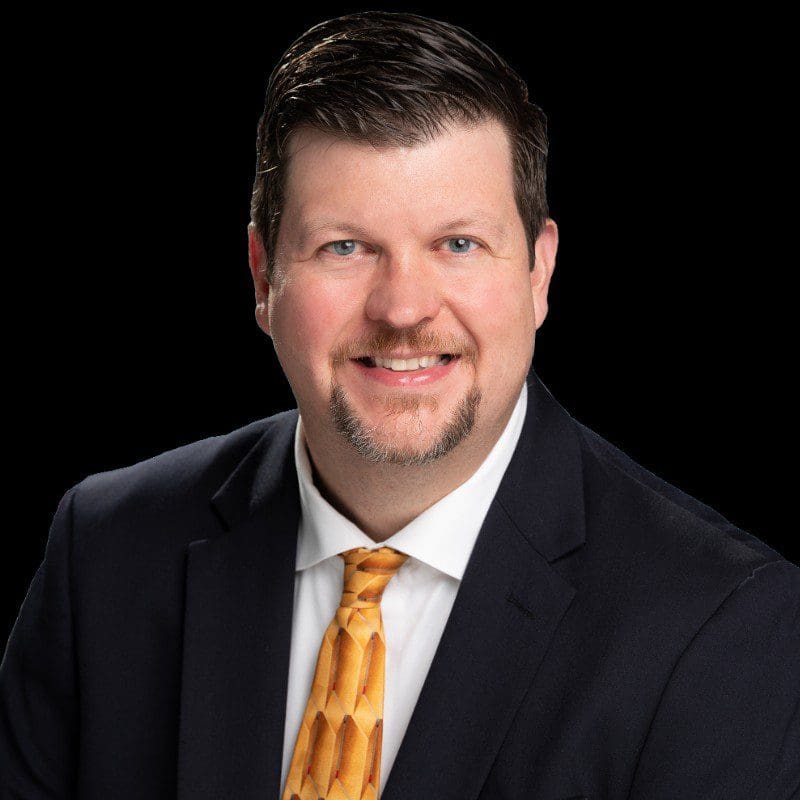 Breakout Speaker
Dan Davis is a firm believer in the power of continuous improvement. He possesses a deep passion for teaching and simplifying concepts to facilitate the transformation of company cultures into ones where improvement is embraced as a collective responsibility.
The idea that life is too short to forego enjoyment resonates strongly with Dan. Infusing positive energy and unwavering passion into every endeavor, he takes enjoyment in witnessing the growth and development of those around him, and it shows.
Having been fortunate enough to collaborate with exceptional leaders throughout his career, Dan now aspires to become a source of inspiration for others. His ultimate goal is to assume the role of a positive leader who leaves a lasting impact on the world.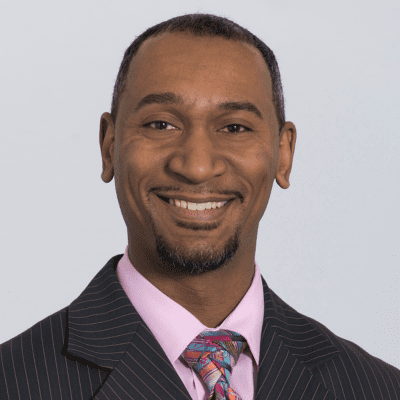 Breakout Speaker
Louie A. E. Hendon, III is the Administrator for the Sleep Disorders Center and the Administrative Director for Continuous Improvement in the Neurological Institute of Cleveland Clinic. Prior to this current role, Louie spent 8.5 years as a Senior Continuous Improvement Specialist for the Cleveland Clinic assigned to implement a Culture of Improvement at Hillcrest Hospital, a Cleveland Clinic Hospital. Louie holds a Bachelors of Science in Mechanical Engineering from Case Western Reserve University. Louie is also certified in Program Planning through LERN, a DDI facilitator, DiSC facilitator, and has a Lean Six Sigma Black Belt Certification through Corporate College.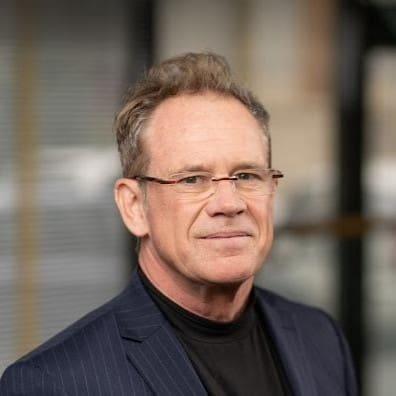 Breakout Speaker
OPEX, Industry 4.0, Lean-6-Sigma and Lean-Blockchain Trainer, Coach and Consultant based in the North East England, UK however also available for bespoke onsite training worldwide.
Blockchain strategist and advocate.
A frontline and seasoned consultant and coach who aims to add value at every opportunity.
Master Black Belt in Lean Six Sigma.
Member of the PMI, Project Manager Institute – certified PMP®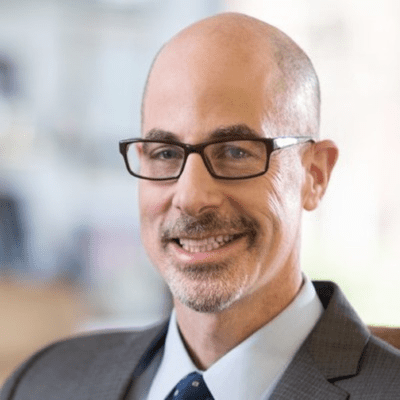 Breakout Speaker
Ken is the CEO and co-founder of Value Capture. In this role as CEO, Ken provides support to CEOs of healthcare organizations dedicated to eliminating injuries and improving quality as a means to dramatically raise the clinical and financial performance of the entire institution. Prior to Value Capture, Mr. Segel served as the founding director of the Pittsburgh Regional Healthcare Initiative (PRHI). PRHI achieved best-in-nation regional results in the elimination of several classes of risk for patients and served as one of the first proofs that operational excellence was possible in healthcare. He is a certified facilitator of the Shingo Institute.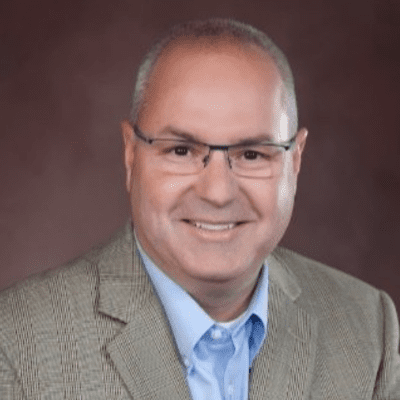 Breakout Speaker
Influential, methodical and consultative business operations advisor and coach with more than fifteen years of proven experience in manufacturing and Lean / Continuous Improvement. Emphasizes key principles in organizational leadership and restructuring to center customers and productivity. Manages beneficial internal projects designed to advance strategy in customer service, sales and financials. Builds rapport and reputation across divisions through training, bolstering performance and results. Analyzes cost-effective measures to decrease expenses, increase ROI and improve operational efficiency. Standardizes procedures, building successful structural foundation within corporate hierarchy. Oversees migrations, integrations and implementations for all networks, databases and systems.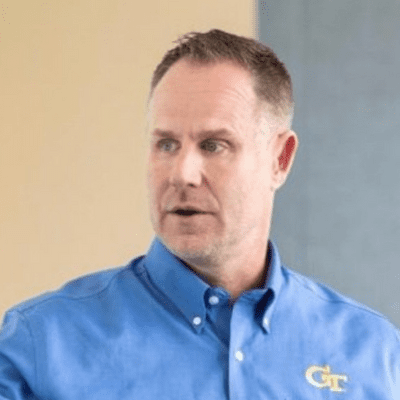 Breakout Speaker
Lee Campe, is the President of Performance Excellence Inc. He is a Certified Six Sigma Master Black Belt. Lee is a proven Lean Six Sigma deployment leader with a wide array of expertise in all facets of business and Continuous Improvement. He also is one of the few instructors with extensive experience in Design for Six Sigma (DFSS) and Innovation through design thinking. Lee also served as a US Army Ranger.
Prior to starting Performance Excellence, Lee was a Master Black Belt (MBB) for the  Home Depot, where he was responsible for coaching employees and mentoring projects  across the US. Projects Lee mentored provided the company with over $200 million in  savings. Prior to the Home Depot, Lee was the Vice President and Master Black Belt for JP  Morgan Chase in New York. His responsibilities included coaching and training  Champions, Black Belts, Green Belts, and management in the DMAIC and DFSS  methodologies. During his tenure, Lee trained over 100 Champions and mentored three  enterprise-wide projects that identified over $20 Million in potential savings. As an MBB and Director at Cordis Corporation, a $1.3 billion Johnson and Johnson  company, Lee was responsible for driving the implementation of Six sigma  companywide. Charged with the goal of making Six Sigma part of the corporate culture,  Lee was ultimately responsible for saving the company over $6 million annually. He also  built the company's transactional Six Sigma curriculum; developed the Six Sigma project database using DFSS for all of Johnson and Johnson; and trained and certified a J&J acquisition in Haifa, Israel.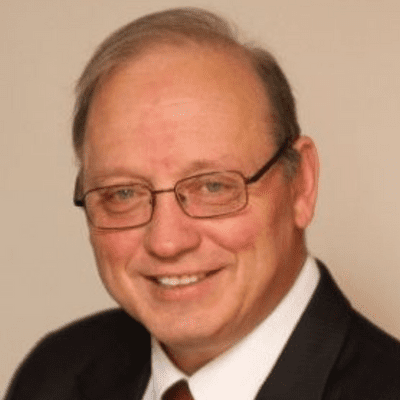 Breakout Speaker
Dean M. Schroeder is an author, educator, and consultant recognized for his work helping organizations improve management outcomes. His recently released book, Practical Innovation in Government: How Front-Line Leaders are Transforming Public-Sector Organizations, co-authored with Alan Robinson, has alrady been recognized as one of the most important books published on continuous improvement in government. His previous book, The Idea-Driven Organization, was selected as the featured book on leadership by the Washington Post and was recognized as the best book on Leadership for 2014 by USA Book News.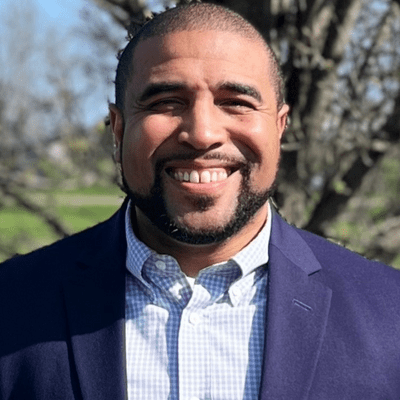 Workshop Speaker
Robert Heath, Sr. is an engaging communicator and leading expert in Empowering Leadership. His work is centered on helping people find their passion, empowering them to achieve their dreams, and giving them the tools to empower others to do the same. As the CEO of Legacy Leadership Consulting and the President of the Legacy Empowerment Academy Companies; he is combining the Leadership principles he learned as an Officer and Company Commander in the United States Marine Corps with the personnel development strategies he has mastered over 20 years of leading, teaching, and coaching.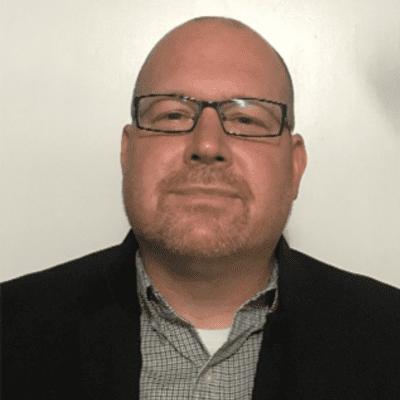 Workshop Speaker
Chad Lundquist is the Continuous improvement manager at Flexfab LLC in Hastings Mi. He graduated with a bachelors in Human Resource Management from Western Michigan University in 2004. He has worked in manufacturing for 28 years as a production supervisor and manager. He received his lean manufacturing and office certificates in 2019 from the Michigan Manufacturing Technology Center when he took his role in Continuous improvement. Focused on the Toyota Kata methodology to drive CI, Chad has been a speaker at the Kata Practitioner Day and the Barry County Economic Summit. He is a core member and developer of the Flexfab Foundations training curriculum classes where he teaches the leadership module. Chad is a certified administrator for the DiSC behavioral assessment with over 250 assessments completed.
Workshop Speaker
Karil has worked in the field of process improvement for 20 years. His journey has taken him through property insurance, information technology, academia, medical devices and public sectors. He has made a career of reminding people that complicated systems are made of simple components.
"Karil wanted to be a super-villain when he grew up, he instead became a Project Manager… which is basically the same thing. He is married to a wonderful woman who doesn't mind his perpetual immaturity and has two beautiful big dogs who aren't smart enough to care."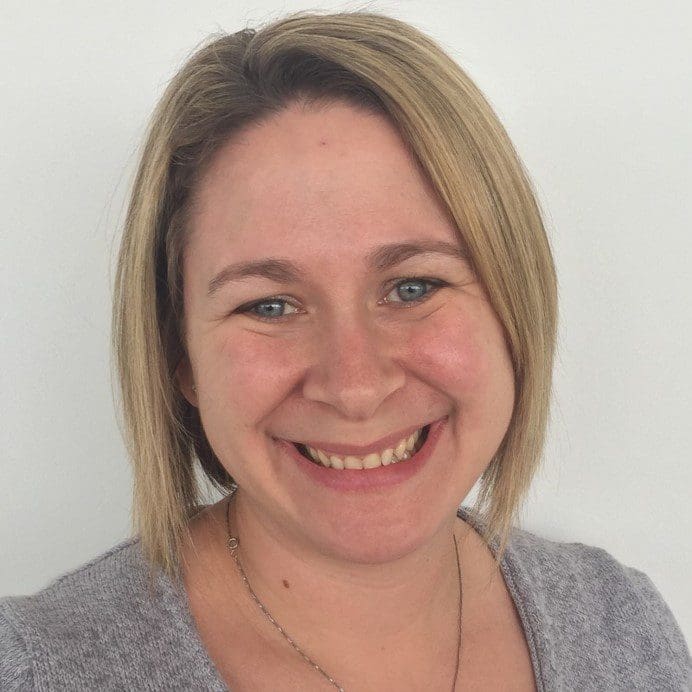 Workshop Speaker
A high-energy, results-driven professional, Natalie Howden is well-rounded with experience across multiple industries.   Natalie has approximately 15 years of experience in continuous improvement utilizing lean, six sigma and Kepner Tregoe principles.   
In her current role at Haworth, Senior Continuous Improvement Champion Natalie works to lead large-scale initiatives in manufacturing and supply chain.   In addition, Natalie develops training and coaches individuals at all levels of the organization.  Prior to Haworth, Natalie has worked across varied industries to apply lean and six sigma principles.  Her experience includes working in the Lithium Ion industry as well as OTC pharmaceuticals. Natalie is also and ad-hoc instructor for Lean Solutions.
Natalie's business experience is supported by her extensive education. She has an MBA in Management from Western Michigan University and a BS in Biology from Alma College.  Her certifications include Lean Six Sigma Black Belt as well as Kepner Tregoe practitioner. 
Natalie lives in West Michigan with her husband of over 10 years, Eric and their daughter, Brooklyn. In her personal time Natalie enjoys reading and camping with friends and family.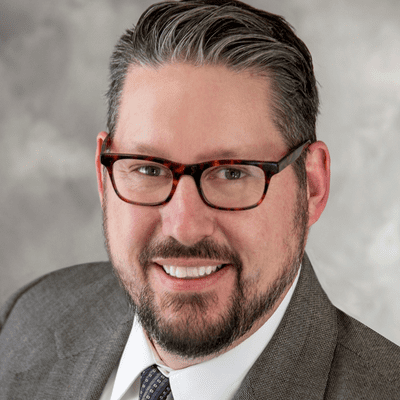 Workshop Speaker
Dave's ultimate goal is to end workplace suffering and he holds a passion for people who experience mostly misery in their daily job. By engaging and involving people, and by giving them real responsibility in fixing their own problems, he aims to enhance the workplace to make jobs enjoyable! Dave tries do do this by teaching and coaching all forms of CI.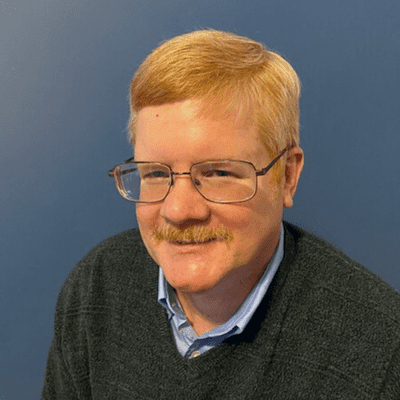 Workshop Speaker
John Dyer is an author, coach, and trainer with 37 years of experience in the field of improving processes. His just published book "the Façade of Excellence; Defining a New Normal of Leadership" examines the four leadership styles required to move an organization's culture to one of trust, collaboration, and teamwork. John started his career with General Electric and then worked for Ingersoll-Rand before starting his own consulting company. He has had the opportunity to study with the leaders in the continuous improvement field such as Dr. W. Edwards Deming, Brian Joiner, and Stephen Covey.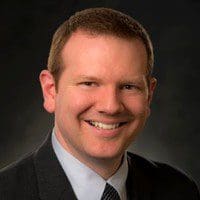 Workshop Speaker
Jared is a Continuous Process Improvement (CPI) Program Manager, where he is working to create a Lean learning culture at the Port of Seattle. One transformational initiative that he has created is a Lean Government Improvement Network where together with other Ports and government agencies, they work together to solve problems, share training resources, and collaborate to improve Lean Thinking within their various agencies. Jared previously worked as a Lean consultant for companies like Nike, Mercy Corps, Alaska Airlines, Daimler Trucks, among others, and in his spare time hosts the Virtual Lean Summit.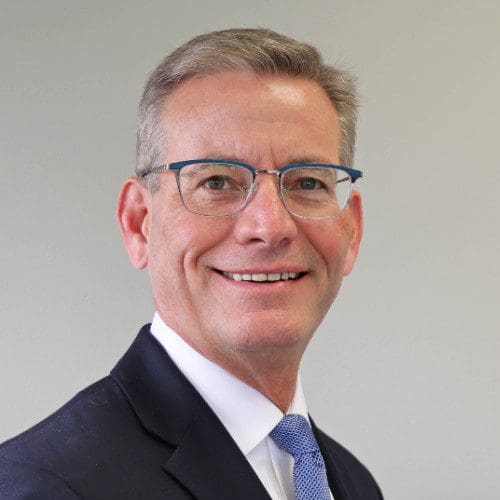 Workshop Speaker
Steve didn't know it at the time, but he began his "lean journey" in 1976 working as a 16-year-old dishwasher, bus boy and broiler cook at Shelde's Mr. Steak Restaurant on 28th Street in Wyoming Michigan. He'll tell you much of what he'd learned (and continues to learn) about continuous improvement over his 38-year professional career can be tied back to those experiences – not only in terms of "lean work structure" (methods and tools) but more importantly in terms of the servant leadership ("Lean Leadership") Mr. Steak Managers ("Lean Leaders") modeled for him during those high school years.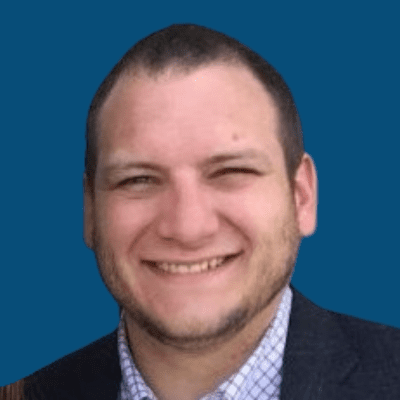 Workshop Speaker
 Servant leader with a drive toward excellence in planning, execution and learning to produce good in the world
• Strong growth trajectory and expanding areas of ownership within roles and organizations
• Strategic leader, lean coach, teacher, and former LSS Green Belt Program lead focused on developing people
• Exposure to manufacturing in material handling, automation, cosmetic, personal care, home care, nutrition, durable, hardware, supplement, and FDA (CFR 21 part 11) regulated environments
• ASQ Certified Lean Six Sigma Black Belt with experience leading collaborative projects across departments
• Investing in the West Michigan community through non-profit work and empowering youth in the community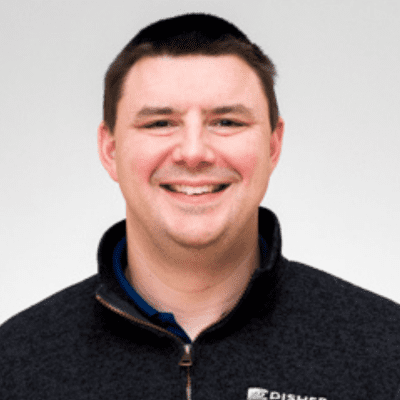 Workshop Speaker
Shawn has 20 years of experience in lean manufacturing application, education, and system architecture. He has a wide range of application experience from high volume automotive to low volume high mix job shops working plant operators to company ownership. His current passion and work at DISHER is focusing on the combination of Lean philosophy and Automation applications with clients of any size to enable them to be more successful in their journey.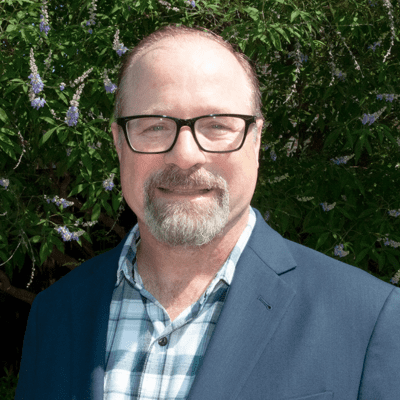 Workshop Speaker
Professor Turner is an associate professor at the University of North Texas, College of Information. He is the co-creator of The Flow System and co-author of "The Flow System Playbook," "The Flow System: The Evolution of Agile and Lean Thinking in an Age of Complexity," "The Flow System Guide," and "The Flow System: Key Principles and Attributes." Professor Turner is the current Editor-in-Chief for the refereed publication titled Performance Improvement Quarterly and has published more than 60 articles in various journals and book chapters. He is the co-founder of The Flow Consortium, LLC, and Performance Development Network, LLC. He can be reached at john.turner@pdnlearn.com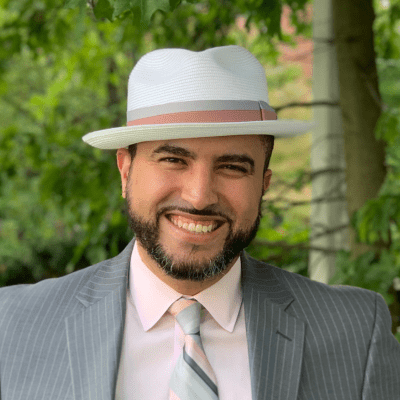 Workshop Speaker
Dr. Mohamed Saleh is a thought leader in shifting cultural mindsets by redesigning business systems. Dr. Saleh has a successful track record anchored in two decades of hands-on transformations with a strong interest in making a global difference by providing distinctive leading-edge Lean-inspired education and advisory services aimed at helping organizations in an array of industries achieve the highest levels of performance excellence. Mohamed's roles in these companies were centered around Lean transformations with much of his career serving in senior level roles. He has a PhD in Business Administration from Northcentral University, with a specific interest in organizational sociocharacteristics, technical characteristics of Lean Implementations, and leadership mindsets in healthcare organizations. He has a master's in engineering and technology Management and bachelor's in mechanical engineering from Central Connecticut State University and is a certified Six Sigma Black Belt from Kaplan University. He has over a decade teaching as a part-time Professor at the Graduate School of Engineering & Technology Management at Central Connecticut State University and the MBA School at Elms College. He is an international keynote speaker, writer, mentor, executive coach, and experienced trainer with the ability to relate to all levels within an organization, unleashing their full human potential as leaders while successfully aligning their objectives. Dr. Saleh's distinguishing factors include people skills, setting Lean visions, advising on system designs, and leading full enterprise-wide organizational change.