START YOUR JOURNEY
Uncover the TRUTH about your culture.
"Avoiding the Continuous Appearance Trap is practical guide to a better understanding of your organization's operations. Reflecting on your own answers to Adams' 12 questions will reveal breadth and depth of your current state that you had most likely never known. Like most aspects of Lean, this is a simple concept that leads to transformative results."
~Steven Kane, Director of Coaching and Certification at Gemba Academy LLC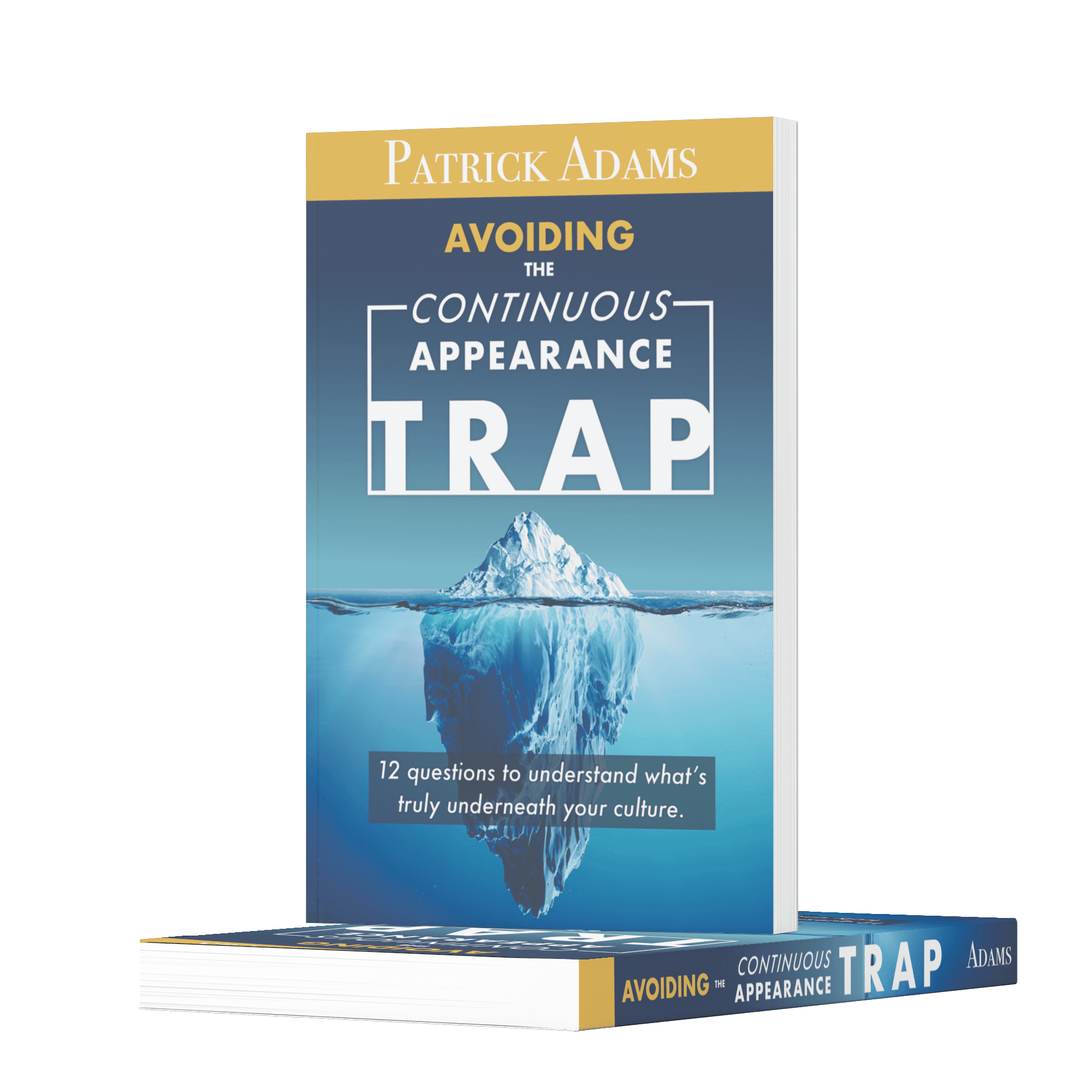 * Signed copy only available in Continental United States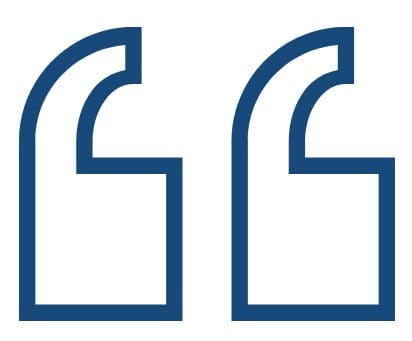 "Patrick Adams contrasts the cultures of two companies he worked for and though each started with similar lean models and visions one was mechanistic and only gave the appearance of lean, while the other developed an actual culture of continuous improvement. The contrast provides a vivid example of the difference between fake lean and true lean."
Dr. Jeffrey Liker, Author of The Toyota Way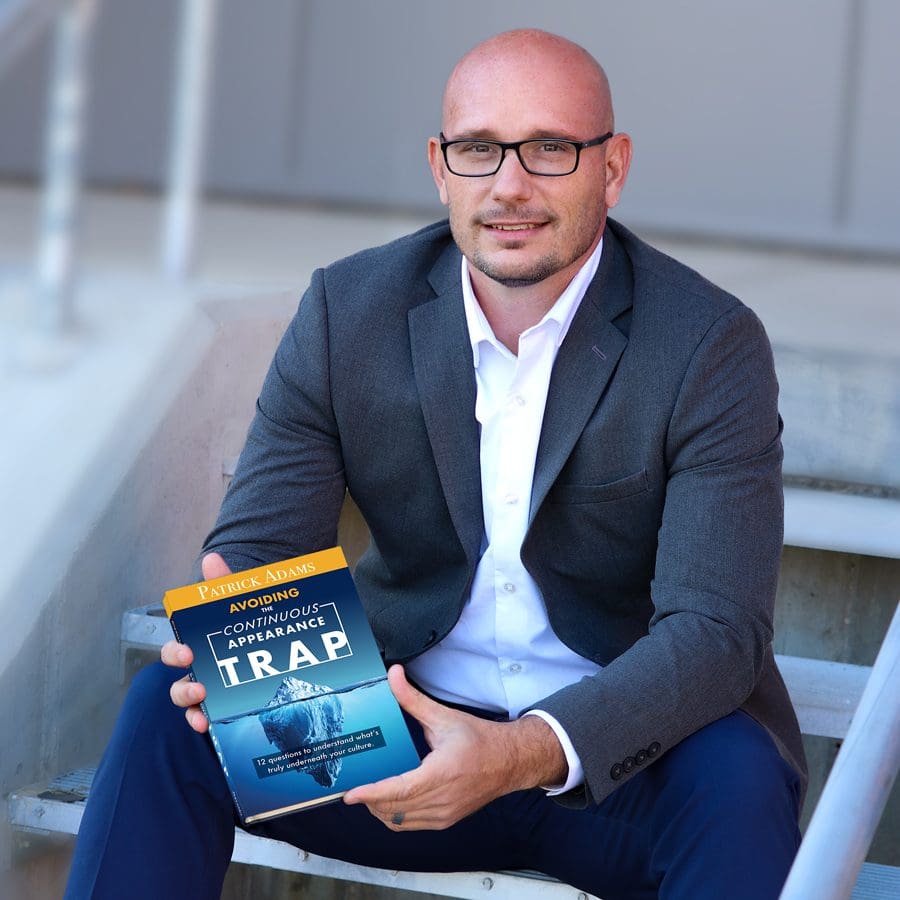 PATRICK ADAMS
Patrick is an internationally recognized leadership coach, consultant, and professional speaker, best known for his unique human approach to sound team-building practices; creating consensus and enabling empowerment. He founded his consulting practice in 2018 to work with leaders at all levels and organizations of all sizes to achieve higher levels of performance. He motivates, inspires, and drives the right results at all points in business processes.
Patrick has been delivering bottom-line results through specialized process improvement solutions for over 20 years. He's worked with all types of businesses from private, non-profit, government, and manufacturing ranging from small business to billion-dollar corporations.
Patrick holds a BS with honors from Eastern Michigan University and a Master of Business Administration. Patrick lives in the West Michigan Area with his wife and his three children.  Patrick also founded a non-profit organization back in 2005 that helps empower and equip at-risk youth for positive change.  His company volunteers and donates a portion of their proceeds to help with scholarships.  Learn more about this charity at www.remembranceranch.org.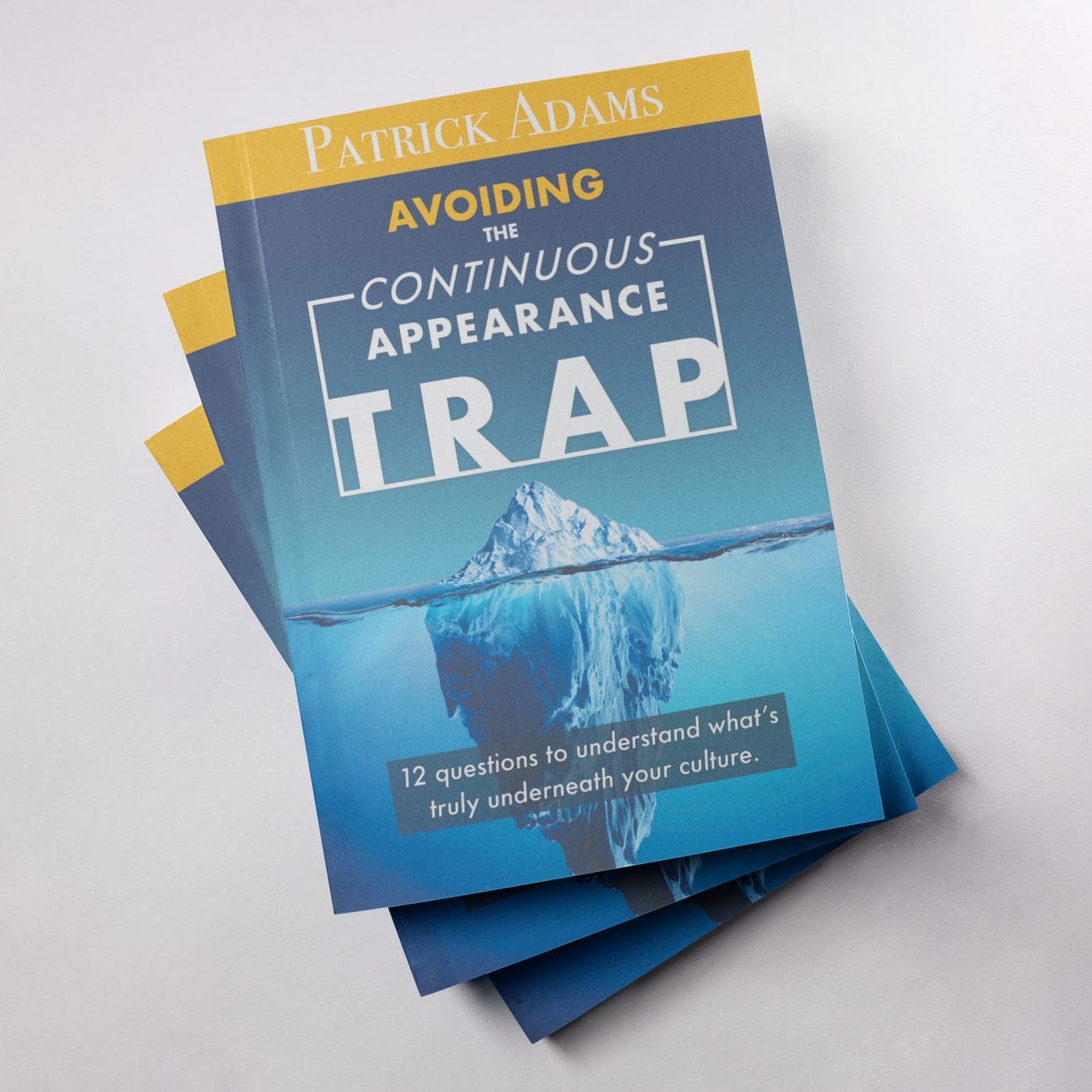 go beyond the book
Uncover the TRUTH about your culture.
Are you inspired by the messages and key learnings found within Avoiding the Continuous Appearance Trap? Go beyond the book and engage Patrick Adams to meet the needs of your organization and your team. From delivering custom learning experiences such as keynote addresses to interactive workshops to empowering your leaders with coaching, count on Patrick to provide your business improvement solutions.