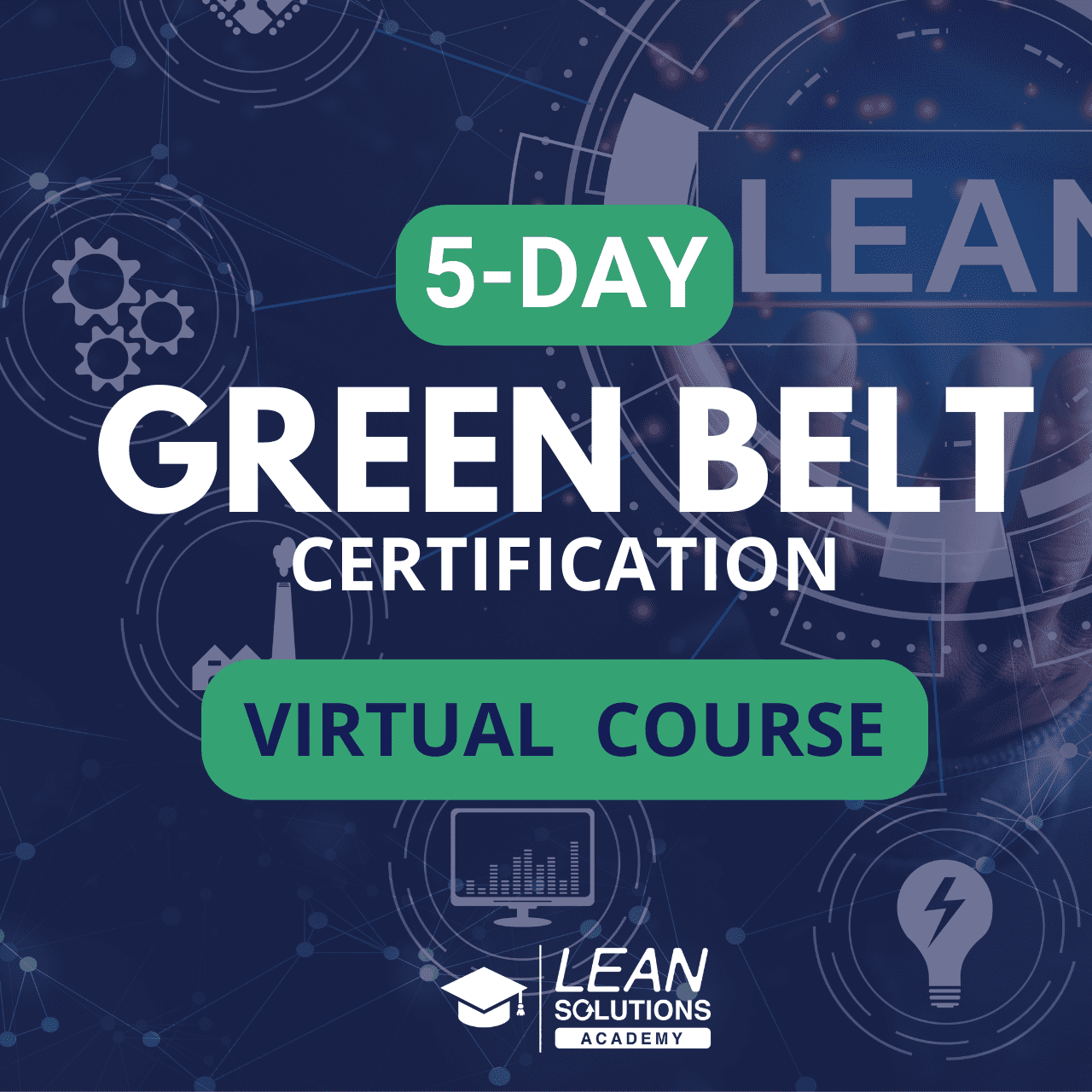 Lean Green Belt Certification
The Lean Green Belt certification improves the ability to effectively solve problems and improve existing processes. This certification gives you confidence to finish projects while reducing operation costs for your organization.
Day Time Sessions 9am – 2:00pm EST
Fall Session Dates :
Sept 21
Oct 12
Nov 2
Nov 22
Dec 14
Are You Feeling Like There Is…
Random acts of improvement
Communication disconnects
Misunderstood responsibilities
Frustration between colleagues
Hidden costs, work, and materials
There are many more benefits to Green Belt training such as: solving the root cause of problems, rather than treating the symptoms. managing performance with validated data and eliminating guess-work. developing a culture of continues improvement.